KPBSD Online Resources that are available for all students
Go to: www.kpbsd.org
*Click the icon shortcut buttons in the Students/Parents Section
World Book Online: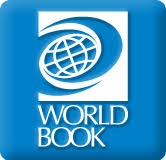 *Login: contact librarian for passwords if needed
Includes: WB Advanced, WB Student, WB Kids, Early World of Learning, Discover, WB in Spanish/French, Dramatic Learning, Living Green, Early Peoples, Inventions & Discoveries, Timelines, and eBooks (New!) (Not downloadable but multiuse)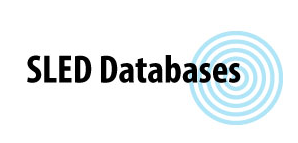 Digital Pipeline:
If asked . . .
*Login: contact librarian for passwords if needed
Includes: BrainPop (4th-8th grade level-fun activities to assist students in learning and reinforcing skills), BrainPop Jr. (K-3rd grade level), NoveList (like a book, find another one like it), Primary Search, Sesame Street eBook World, Alaska's Digital Archives (Alaska history), TUMBLEBOOKS (see below), Student Resources in Context (over 150 ebooks plus magazines, newspapers and multimedia), AutoMate (OEM auto repair), Learning Express (help to improve your computer, job or study skills), Points of View Ref. Center (contains resources that present multiple sides of an issue), LIVE HOMEWORK HELP (see below) and more.
Pebble Go
*Login: School Number-Enter twice
Note: SoPrep School use 9999 for Login
*Password: jkl
Specifically designed to meet the needs of Elementary level researchers, Pebble Go databases support literacy and build a foundation for a lifetime of learning
Discovery Education
*Login: Student ID Number
*Password: Normal login password.
Make sure to access through KPBSD Website
Digital learning for K-12
Live Homework Help:
 Available as a service to Alaskan students in grades K-12 and intro-level college students
 Offered 7 days a week from noon to 2am
Get online tutoring for subjects like math, English, and history.

Overdrive HS Collection:
Available to KPBSD students in Grades 7-12
http://kpbsdhs.lib.overdrive.com
*Login: Student ID number
*Teachers: "E" number with E changed to the number 9 – Example
E00417
900417
*Normal login password
Digital Collection that includes eBooks and audio books.
Our District has a new subscription to Tumble Book Library, and your family can access it from home! It's unlimited, and it's FREE!
TumbleBookLibrary is an online collection of e-books for children. They are a great way to encourage tech-savvy kids to enjoy reading!
There are over 250 animated, talking picture books! The site also features Spanish and French books, read-along chapter books, non-fiction books, quizzes, and exciting games and puzzles!
You can use your computer, tablet, or mobile phone! All you need is an internet connection to stream the books.